Ryan Renner writes in: "I just launched the site. I think this may be something your visitors are interested in." Well, I am not a big fan of hyper realistic, photographic based work – but perhaps the readers are, so here goes… Links and images inside.

Yes this is a painting
Don't believe me? Click to see the detail: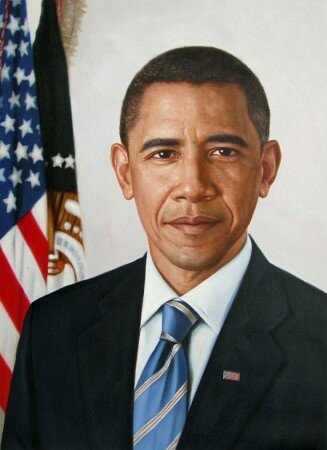 Still interested?
Here you go: "A talented portrait artist will turn the official photo of President Barack Obama into an oil painting. Each painting is 100% hand painted. We let our work speak for itself. An Obama oil painting starts at only $179. Once you've placed an order, please allow 4 weeks to receive your Barack Obama art."